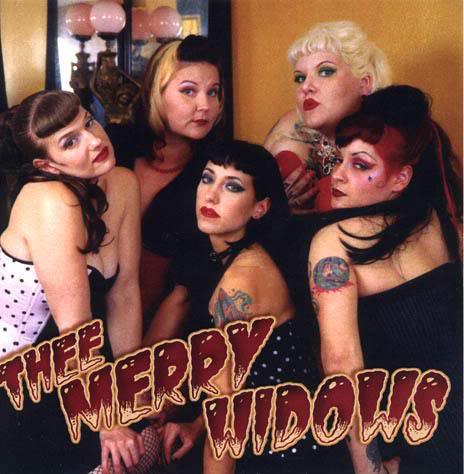 THIS EP IS OUT OF PRINT AND NO LONGER AVAILABLE


---
PEOPLE LIKE YOU RECORDS and LUCKY 13 PRESENTS
BOUND FOR THE BAR 2
ROCK N ROLL COMP FEATURING THEE MERRY WIDOWS 'TALK SHIT SPIT BLOOD'
Released March 2007

Europe's leading Rock 'n' Roll Label, People Like You Records, together with America's most famous brand of alternative clothing, Lucky 13 and Felon, are giving you this fine collection of the best Rock 'n' Roll tunes performed by the best young and wild bands of today. "Bound for the Bar" should be the mandatory listening for your next party or fits perfectly as a road movie soundtrack. People Like You and Lucky 13/Felon Clothing remain pure to their visions and continue to create accessories and music for the rebellious spirit!


---
REBELS OF ROCK N ROLL - VOLUME II

Released November 2009 - Psychobilly Comp Featuring Thee Merry Widows I WANT EM' DEAD!



Straight Razor Records had such a great response for the first volume of Rebels Of Rock'n'Roll that they just had to make a follow up compilation. And here it be with contributions from The Strikers, The Chop Tops, No Dice, Koffin Kats, Thee Merry Widows, The Henchmen, Hellbilly Hellcats, Backyard Bastards, and many many more! 25 killer tracks in all!

---
PSYCHOBILLY CHRISTMAS

Released October 2008 - Psychobilly Christmas Album featuring Thee Merry Widows version of GRANDMA GOT RUN OVER BY A REINDEER!



Celebrate (or desecrate) the holidays with this unruly group of psychobilly bands and their unusual twist on Christmas classics as well as original recordings. Includes the soon to be holiday standards "Fuck Christmas," "I'm Getting Pissed For Christmas," "Gunslingin' Santa" and other songs performed by the likes of the great Rev. Horton Heat and L.A.'s underground stars The Coffin Draggers, The Van Orsdels, The Kraneos and more!

---
THE SICK ONES - VOLUME I

International Psychobilly Comp Featuring Thee Merry Widows TALK SHIT SPIT BLOOD!
FLYING SAUCER RECORDS is proud to release the first in a collection of International Psychobilly compilations...'THE SICK ONES' Volume 1. The CD features 25 bands from around the world. The songs were chosen for their catchiness and exemplify the current wave of Psychobilly's popularity around the world.


---
WELCOME TO THE CIRCUS - PUNKABILLY VOLUME II

Released March 2007 - Punkabilly Comp Featuring Thee Merry Widows THE CURSE!
The sickest show on Earth continues... 33 rampaging Punkabilly tracks from some of the scene's biggest names and best newcomers. With Volume 1 of the compilation such a big success, we found much more creeping on this slimey, psychotic Planet that rocks your Brain out of your head! Punk and Psychobilly have become something that goes hand in hand nowadays and we are all happy that it is that way! Again we have the best of the best on this Compilation coming from the USA, Germany, France, UK, Switzerland, Japan, Belgium, Netherlands, Czech Republik, Canada, Australia, Spain, Sweden and Austria! 31 Bands! Including big names like: Demented are Go, Mad Sin featuring Horrorpops, Rezurex, Ripmen, The Creepshow, Robin, Dice for lights, Zombie Ghost Train, The Peacocks, 3 Bad Jacks... Just see the Tracklist and say: Holy Shit! I can't believe that they all appear on one Compilation! Yes, Sir! Go Psycho now!
WELCOME TO THE CIRCUS PUNKABILLY VOL 2 available at INTERPUNK

---
GIRLS ON TOP

Released November 2007 - Girl Fronted Band Comp Featuring Thee Merry Widows SUICIDE RIDE!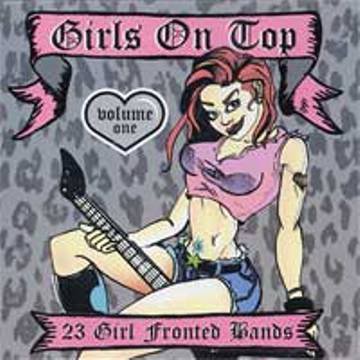 GIRLS ON TOP available at INTERPUNK
---
VAMPIRA THE MOVIE

DVD released September 2007


The true life story of the world's first TV horror movie host is unveiled in this labor-of-love documentary, with soundtrack featuring Thee Merry Widows 'Grave Robbers (From Outer Space)'

---
FLYING SAUCER ROCK N ROLL
DVD Released November 2006 - Sci-Fi Flick Featuring Thee Merry Widows 'Grave Robbers (From Outer Space)' and members of our group as zombies!


1957. A happy time of big fins, Rockabilly music and innocent teen love... Until the Martians come! In one night three teenagers have their world turned upside down when threatened by Zombie Beatniks, hopped up on space weed and bent on harvesting earth women for Martian demise. Only our square hero Johnny Keen, (Josh Duthie), with help from his beatnik friend, Maynard (Elan Freydenson), can defeat them. But can Johnny become "cool" enough in time to save his girl, Susie (Shanon Lark), and the day?! Drenched in Rockabilly music, greaser culture, and chulk full of ray guns, "Flying Saucer Rock N Roll" is one swell ride from start to finish. Featuring the talents of Jeffrey Wiessman (Back to the Future 2 & 3). Special appearance by The Chop Tops and featuring the music of The Taggy Tones, Wild Wax combo, The Koffin Kats, Thee Merry Widows, Stigma 13, Lil' Bit & The Customatics, Hopped Up Rockin rocket 88, Highway 54, Johnny Mercury, Marshall Scott Warner and The Keen Kousins.


---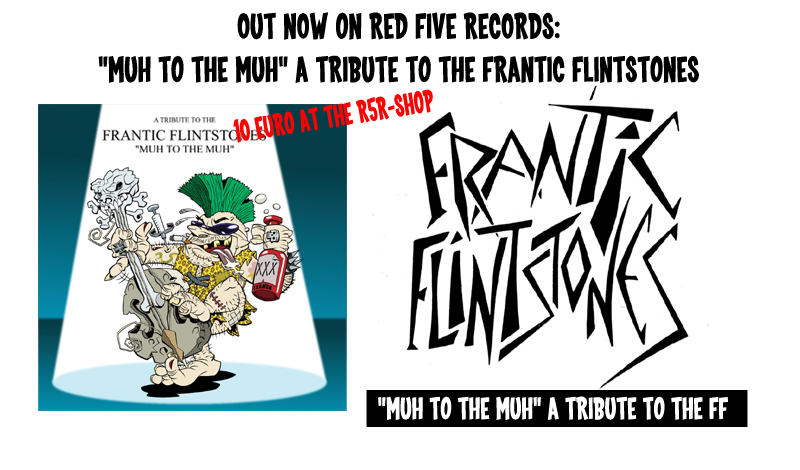 RELEASED DECEMBER 2006 - Frantic Flintstones Tribute Compilation featuring Thee Merry Widows version of ROCKN' BONES


---
PROM QUEEN MASSACRE



Released February 2006 - Horror Punk Compilation featuring THEE MERRY WIDOWS 'ALL OF THEM WITCHES'

---
GO CAT GO!
Released February 2006 - STRAY CATS Tribute compilation featuring THEE MERRY WIDOWS performing 'SEXY AND SEVENTEEN'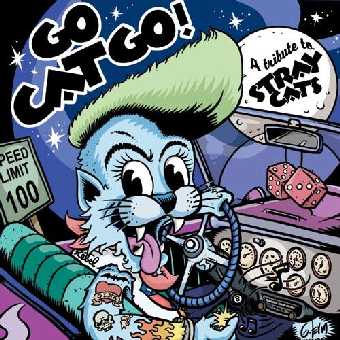 Baseline Music Co. is very excited to announce that they will be releasing a Stray Cats tribute album due out January 2006, entitled "Go Cat Go".To date bands contributing tracks include Mad Sin, Los Catalepticos, Batmobile, the Phantom Rockers, The Rezurex, Mad Marge & The Stonecutters, Shark Soup. Reel Big Fish, the Koffin Kats, G String, The Bloody Hollys, Los Difuntos, the Phenomenauts, the Rocketz, the Hellbillys, Thee Merry Widows, & the Irish Brothers.


---
GHOULS GONE WILD!
Released July 2006 - Horror Punk Compilation featuring THEE MERRY WIDOWS 'AILEEN'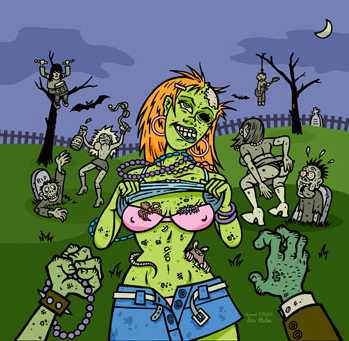 Poptown Records is pleased to announce the coming of "GHOULS GONE WILD", a new compilation featuring 17 kickin' original tracks! Included are songs by Groovie Ghoulies, Thunderbolt Patterson with Ross the Boss (Dictators/Manowar/Wild Kingdom), Bernie Torme (Ozzy/Gillan), Helios Creed (Chrome), The Scared Stiffs and many more! This disc contains original artwork by a variety of horror artists including Stu Helm and Johnny Dismal. Track for track, this is the best independently released underground garage rock record of the year!

Electric Frankenstein: Tear It Down, The Voluptuous Horror of Karen Black: You Slay Me, Rezurex: Devil Woman From Outer Space, Psycho Charger: Redneck Zombies, Thunderbolt Patterson with Ross the Boss: Thunderbolt Theme, The Scared Stiffs: Black Haired Girl, Groovie Ghoulies: The Beast With Five Hands, The Other: Hyde Inside, Helios Creed: Sandbox Jungle, Krissteen: Luv The One Ya Whip, She Wolves: Desire Calabrese: Phantasmagoria, Thee Merry Widows: Aileen, The Mugshots: Pissed In Hell, The Young Werewolves: Zombie Car Chase, Frankenstein: City Of People, Bernie Torme: Howling At The Moon

GHOULS GONE WILD available at INTERPUNK


---
PSYCHO WARD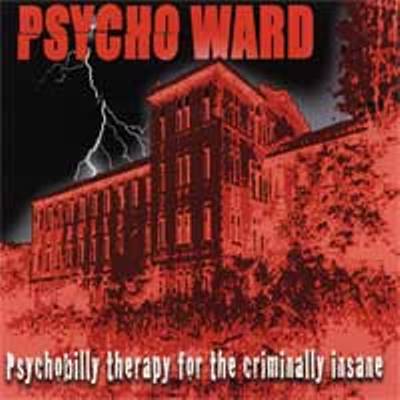 Released April 2005 - Psychobilly Compilation featuring THEE MERRY WIDOWS 'CRUEL MISTRESS'


---
COMING SOON...




CONFORMIST RECORDS and VARLA MAGAZINE have joined forces to create the monster tribute to Electric Frankenstein featuring girl fronted bands titled "The Brides of Electric Frankenstein"